A sofa in a modern house is an integral part of the interior and a set of upholstered furniture. This is a place where the whole family can relax, as well as a place where your guests can stay. Due to the fact that this furniture is very popular and important in every home for comfort, the assortment in stores is enormous. Sofas differ in both size and colour, mechanism and purpose. But unfortunately, you will not be able to find an eternal sofa, sooner or later you will have to resort to the agony of choosing a new sofa. To make this choice easier for yourself, it is better to use some advice from experts.
How to start choosing a sofa
The sofa is a place of rest for both residents of the house and guests, so you need to approach the choice with all responsibility. A few buyers have a lot of experience in choosing, but experts advise starting first of all from the purpose of the sofa, that is, for what it will mainly be used. Next, you need to choose a quality product.
Experts evaluate the frame, mechanism, filler and upholstery of sofas in Dubai to understand the quality of the selected sofa or not. When choosing colours and design, it is necessary to focus on the interior, colour and style of the room as a whole.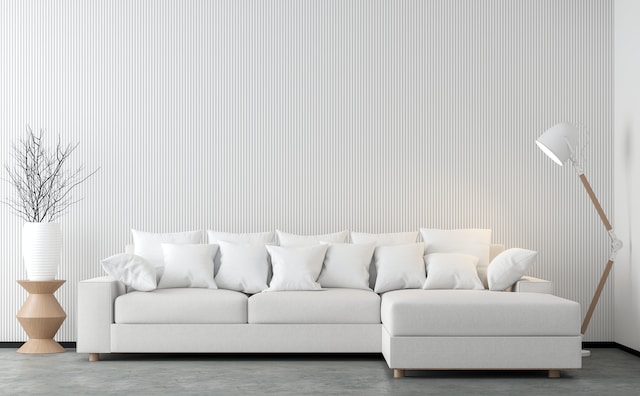 All elements in the living room should look harmonious, so it is so important to choose a sofa in style and colour. If it is just comfortable, but out of the picture, then you will not create comfort at home. But if you focus only on design, and forget about comfort, then the sofa will be useless, and its function will only be as a decorative element.
Sofa Shapes
Types of sofas by shape:
direct;
corner;
with an ottoman;
modular;
insular.
Straight sofas are the most common and versatile option. You can choose the colour and size of the product for any interior.
Sofas of a straight shape are most often installed near the walls. The design may include built-in countertops, mini-bars and folding shelves. These models are also used for sleeping.
Such a model as a corner sofa is also popular. Choosing this product, do not confuse it with another design – a sofa with an ottoman (a wide soft ottoman). This is a separate element, usually has a niche for storage.
Sofas with an ottoman are usually installed as corner sofas. At the same time, there is a significant saving of space in the room. Such sofas are convenient to choose as a place for daily sleep.
Sofa Sizes
An equally important factor when choosing is the size of the sofa. It shouldn't take up most of the room, but it shouldn't be inconspicuous either. The size depends on the number of guests and the frequency of their stay at your home, as well as on the size of the family. In addition, it is worth remembering that you can buy chairs for the sofa in the set.