Decorating your home is a fun and exciting process. It is an opportunity to express your personality and bring a sense of comfort and style to your space. With the right decorating ideas, you can transform your home into a beautiful, inviting and comfortable living space. In this article, we will explore some of the top decorating ideas that will have your home looking brand new in no time.
Decorating Ideas for Every Room
No matter the size of your home, there are plenty of decorating ideas that will help you transform each room into something special. Let's take a look at some of the most popular decorating ideas for each room:
Living Room – Create a warm, inviting atmosphere in your living room by adding a few plush throw pillows, area rugs, and cozy blankets. If you have a fireplace, decorate the mantel with some family photos, a few candles, and a simple floral arrangement.
Bedroom – The key to transforming your bedroom is to make it as comfortable and relaxing as possible. Start with your bedding; choose sheets and comforters that are soft and luxurious. Then, add a few pieces of art to the walls, some warm lighting, and some small decorative items.
Kitchen – To create a welcoming kitchen space, start by adding some bright colors to the walls. If you have a backsplash, consider adding some colorful tiles for a cheerful look. Then, update your table and chairs with some fresh linens and a few statement pieces.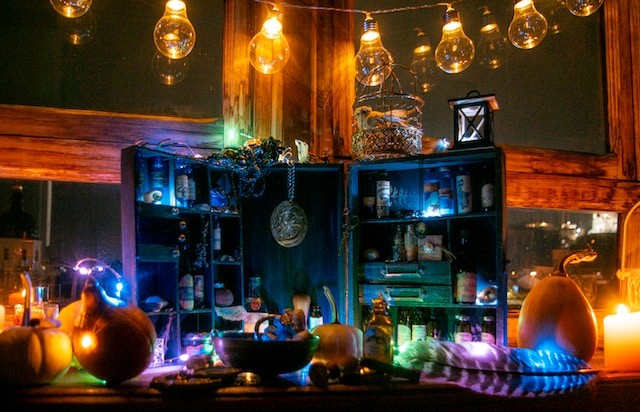 Bathroom – Make your bathroom feel spa-like with a few simple touches. Start by adding a few mirrors for a bigger, brighter look. Then, replace your towels and rugs with something a bit more luxurious. Finally, add some plants, a new shower curtain, and a few decorative items to complete the look.
Outdoor Spaces – Transform your outdoor space with some vibrant colors and fun decor. Hang some string lights, add a few colorful outdoor pillows, and create cozy seating areas with benches and chairs. If you have a garden, add some flowering plants and other colorful elements to complete the look.
Decorating your home is a great way to add a personal touch to your space while also creating a comfortable and inviting atmosphere. With these decorating ideas, you can transform your home into something truly special. So, start exploring the possibilities and have fun with it!